With the help of the Moreton Bay Regional Council, local restaurants and schools, we have begun an oyster shell recycling initiative to help generate shell substrate for restoring local oyster reefs.  First we received funding to build an oyster shell impound from the Pumicestone Passage Restocking Association.  Then Moreton Bay Regional Council kindly donated a water tank and a water collection structure and granted permissions to construct a shell recycling centre at the Ningi Transfer Station! Construction of the oyster shell impound is now completed and we are collecting oysters from the local community, including local restaurants.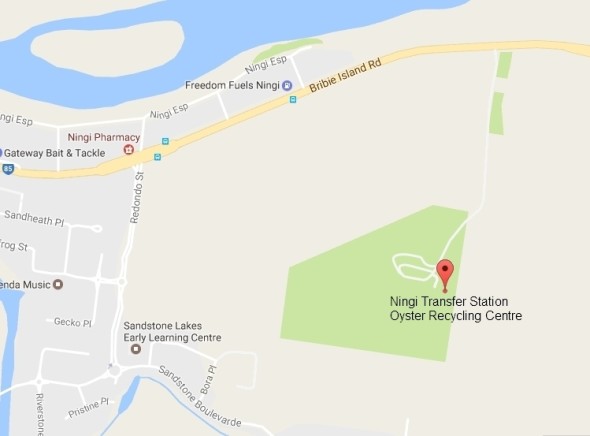 Interested members of the local community can drop off their clean shells at participating resturants, or directly into our buckets at Ningi Transfer Station (the tip).  Restaurants participating in the shell recycling scheme include:
Savige's Seafood,      Shop 3/12, First Ave Service Rd, Bongaree, Bribie Island, 34100084
Sylvan Beach Seafood Cafe,   11-13 marine Pde, Bribie Island , 34088155
Sandstone Point Hotel / The Oyster Shed,  1800 Bribie Island Rd, Sandstone Pt, 34753001
Thanks also to Steve Clarke at Bribie Oysters for generous donations of shell.  Any other businesses in the Bribie/Brisbane area interested in helping out with recycling waste oyster shells can contact us on info(at) restorepumicestonepassage.org or by phoning Ben on 0403773592.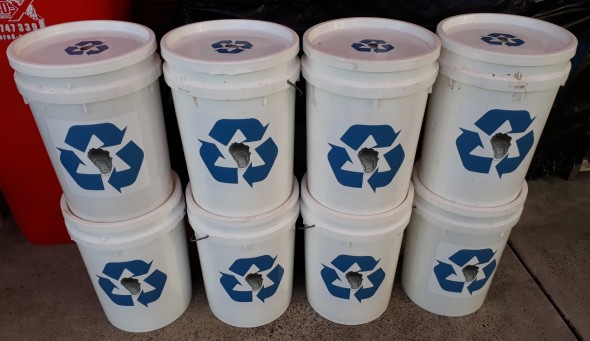 Experience overseas shows for every oyster shell that is recycled and placed back into a suitable reef restoration site, it makes a potential home for up to 10 baby oysters.  Examples of overseas shell recycling initatives can be found here and here , while the billion oyster project in New York provides a great example of how local businesses, kids and schools can become involved with shell recycling as a practical way to help restore their local marine environment.