This map outlines the area of interest for restoration trials of subtidal shellfish reefs.  It is a historic map of the dredge section numbers 30, 32 and 33 as they existed in the late 1800's.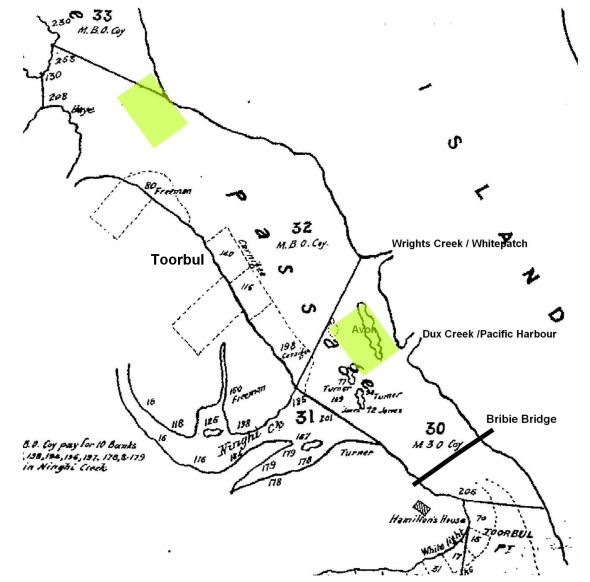 For the last 3 years we have worked towards obtaining permissions to conduct shellfish reef restoration trials in the area  just north of Pacific Harbour so we can  obtain the relevant permits to allow Phase 2 (Research and Development) to go ahead.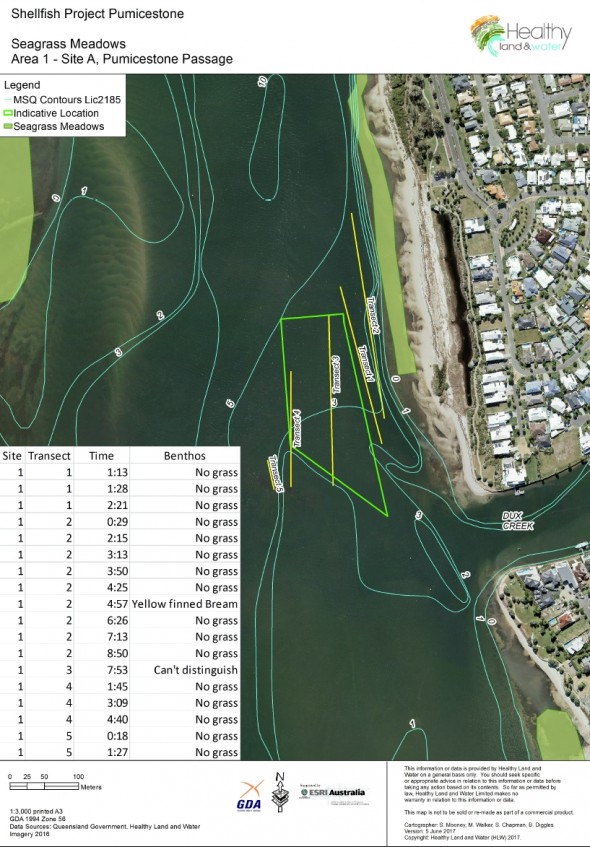 In Late November 2017, permissions were granted to conduct trials in a reduced part of the area of interest (Map of approved trial area).  It is planned that the trial reefs will be deployed in early December 2017 and marked with a special yellow marker buoy.  Fishers and boaties will of course still be allowed to fish in the area, but we ask that please don't anchor in the area within 80 meters of the marker buoy,  as the trial reefs will be easily damaged (and the science disrupted) by anchor damage.
A public meeting will be held at the Bribie Volunteer Marine Rescue on Tuesday 5th December 2017  from 5-7 pm to present the Pumicestone Passage Shellfish Habitat Restoration Project prior to the installation of the first approved reefs on 12th December.